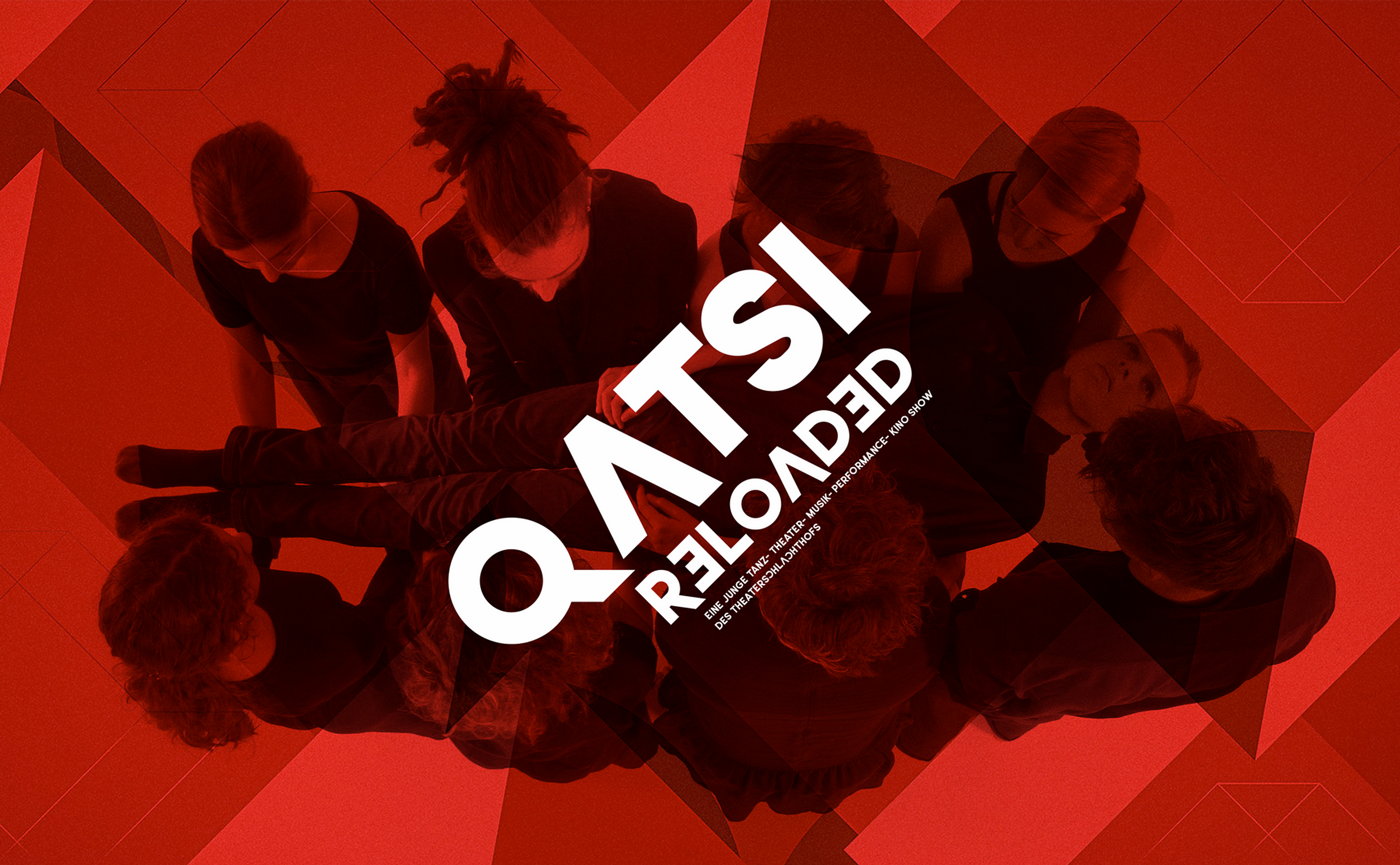 A young dance, theater, music, performance and cinema show by theaterSchlachthof, in cooperation with Tanz im Lichthaus and the secondary school on Schaumburgerstrasse.
Premiere: 08/16/2019 | Further performances on August 17/18/19, 2019 at 7:00 p.m. | Location: Energy control center Bremen, BLG Forum | At Speicher XI, Bremen
Thirteen young people from Bremen are researching the film 'Koyaanisqatsi' from 1981. The director Godfrey Reggio shows what happens to a world in which machines and technology take over and we humans are only part of an out-of-control organism. Without words, accompanied by the music of Philipp Glas, a work was created between dystopia, destruction and infinite beauty. What happens when young people between the ages of 13 and 18 expose themselves to this work? How has the world changed since the images in the film were created? Where do we find orientations in a world that is out of control? KOYAANISQATSI in the language of the Hopi Indians means crazy life, or life out of balance. The film thus describes a current feeling in our society. The dancer and choreographer Hakan Sonakalan and the theater and dance pedagogue Valerie Usov, together with young people and the musician Riccardo Castagnola, find approaches to contemporary issues and translate them into a monumental visual language.
"You walk through a large room. It is wide and calm. The room fills itself with lights: A breath of wind brushes your ear. Growth and death are mutually dependent in a constant equilibrium. Everything smells, tastes, swirls, flows and sounds. A whole that is constantly in flux.
Suddenly an idea: A new room has to be built into the room! It's tight and yet you have to hurry to get ahead in it. You look for something and find it in rituals of destruction. Everything has a purpose. Puff, drink, scuffle, run, buy. It is very neat because everything has a regular rhythm. 1,2,1,2,1,2,1,2. 90°. 22 °C. 180 cm. 24 hours. ABC. On. Off. Everything has a name. How reassuring. Something is crashing into itself next to you, but if you close your eyes, it doesn't happen. Now you are in charge! Close your eyes and prevent the destruction! A furry feeling on the tongue. Hurry up now! You are already too late! Smash, mangle, roll up. Get in line in a hurry and stand in silence: Now, hurry up.
Qatsi Reloaded. Something is jerking. Something twitches. Something is wrong. What does order and chaos mean? 'Life in Disorder' – Koyaanisqatsi. The first part of Godfrey Reggio's film trilogy from the eighties depicts realities of life in which we humans find ourselves more and more out of hand. Trapped in and between structures that destroy structures and realities of life. Where is this taking us? The big bang? Uh, thirteen young dancers are performing 'performative' approaching these questions almost 30 years after Koyaanisqatsi. "
– Text by Leonie Kraus and Elisabeth Sowa
By and with:
Paul Bünger, Leah Hablitzel, Jakob Kindler, Djamila Köckritz, Leonie Kraus, Carla Lange, Bela Machémer, Thea Meyer-Grimberg, Max Piontek, Jule Poppenberg, Mina Raschiatore, Elisabeth Sowa, Felix Weiß
Artistic direction and choreography: Hakan Sonakalan
Artistic and educational direction: Valerie Usov
Music: Riccardo Castagnola.
Set design: Mike Sinram
Light: Marco Langer
Costume: Jodie Guttchen
Produced by the theaterSchlachthof Bremen
Further information at: theaterschlachthof.com/qatsi-reloaded
Funded as part of the program 'Tanz + Theater machen Stark' of the Federal Association of Independent Performing Arts e.V. from the Federal Ministry of Education and Research as part of 'Kultur macht Stark. Bündnisse für Bildung'.