Unser kreativer Prozess begann an der Folkwang Universität in Essen. Am Anfang haben wir uns mit Ängsten beschäftigt. Die Ängste, die mit Fernbeziehungen einhergehen, mit Nähe und Distanz. Wir untersuchen die Wirkung der beteiligten Personen. Gibt es nur eine digitale und körperlose Kontaktmöglichkeit? Verlieren wir, oder finden wir uns in der virtuellen Welt?
Die Bedürfnisse und Standpunkte sind oft verdreht, Missverständnisse und Misskommunikation treten auf, sei es beabsichtigt oder unbeabsichtigt. Unsere erste Idee für dieses Stück war die Zusammenarbeit mit einem Videokünstler. Geplant war, eine FaceTime-Konversation zu simulieren, indem eine lebensgroße Projektion der Tänzerin auf eine Leinwand verwendet wird, die die Tänzerin (Antonia Koluiartseva) nur durch das Betreten und Verschwinden,  in die 'reale und fiktive Welt' auf und abtauchen kann. 
Daher haben wir einen Musik-Komponisten in unseren Arbeitsprozess eingeladen, um auf verschiedenster Ebene der Musik-Kompositionen, Bezug auf konkrete Situationen anzudeuten. Dabei haben wir unsere erste Idee überdacht und für die Umsetzung uns entschieden, dieses Stück ohne Videoprojektion auf die Bühne zu bringen. Uns interessierte eher eine andere Option, die dieses komplexe Thema in unserer Meinung besser sichtbarer macht, ohne plakativ zu sein. Anstatt eine Leinwand zu verwenden, wollten wir einen separaten Raum erschaffen. Deshalb platzieren wir zwei Tribünen in der Mitte des Raumes, mit kaltem LED-Neonlicht als Einrahmung, die für uns den virtuellen Raum imitiert. Die elektrische Musik-Komposition unterstützt, schafft die Action-geladene Szenerie und Atmosphäre. Die Bewegung hier, ein von Antonia Koluiartseva getanztes Solo, wirft einen genauen Blick auf die Isolation, die wirkliche Einsamkeit, in der die oft oberflächliche, virtuelle Kommunikation ihre Künstlichkeit und die dadurch erzeugten Konflikte zu verschleiern versucht.
Programmheft Text
UNBOX.ME – "Hey, es ist schon eine Weile her, wie geht es dir? Was machst du gerade? Wo bist du? Hast du Zeit? Darf ich dein Gesicht sehen? Kannst du mich sehen? Kannst du mich hören?!"
Sollte es egal sein, ob ein Treffen nur noch in der virtuellen Welt möglich ist, aber in der Realität nicht mehr? Wenn die physische Distanz so stark zunimmt, dass wir zu anderen Mitteln greifen müssen? Bleiben wir nicht vor allem – allein? Und wie verändert der Zustand der Einsamkeit unsere Gefühle? Was passiert, wenn wir nur künstlichen Kontakt herstellen können, wo finden wir Sicherheit und Schutz? In der Natur finden wir verschiedene Beispiele für dieses Phänomen. Insekten durchlaufen Prozesse der vollständigen Isolierung, indem sie Kokons aufbauen, um zu wachsen und die nächste Lebensphase zu erreichen. Hier ist ein gewisses Maß an Einsamkeit für die Weiterentwicklung und die Fähigkeit zum Neustart unabdingbar. Was können wir aus der Einsamkeit lernen?
Konzept, Choreografie und Ansprechpartner: Hakan Sonakalan
Tänzerin und Choreografin: Antonia Koluiartseva
Komposition, Musik: Marco Girardin
Dauer: 20~ Min.
Genre: Tanz, Performance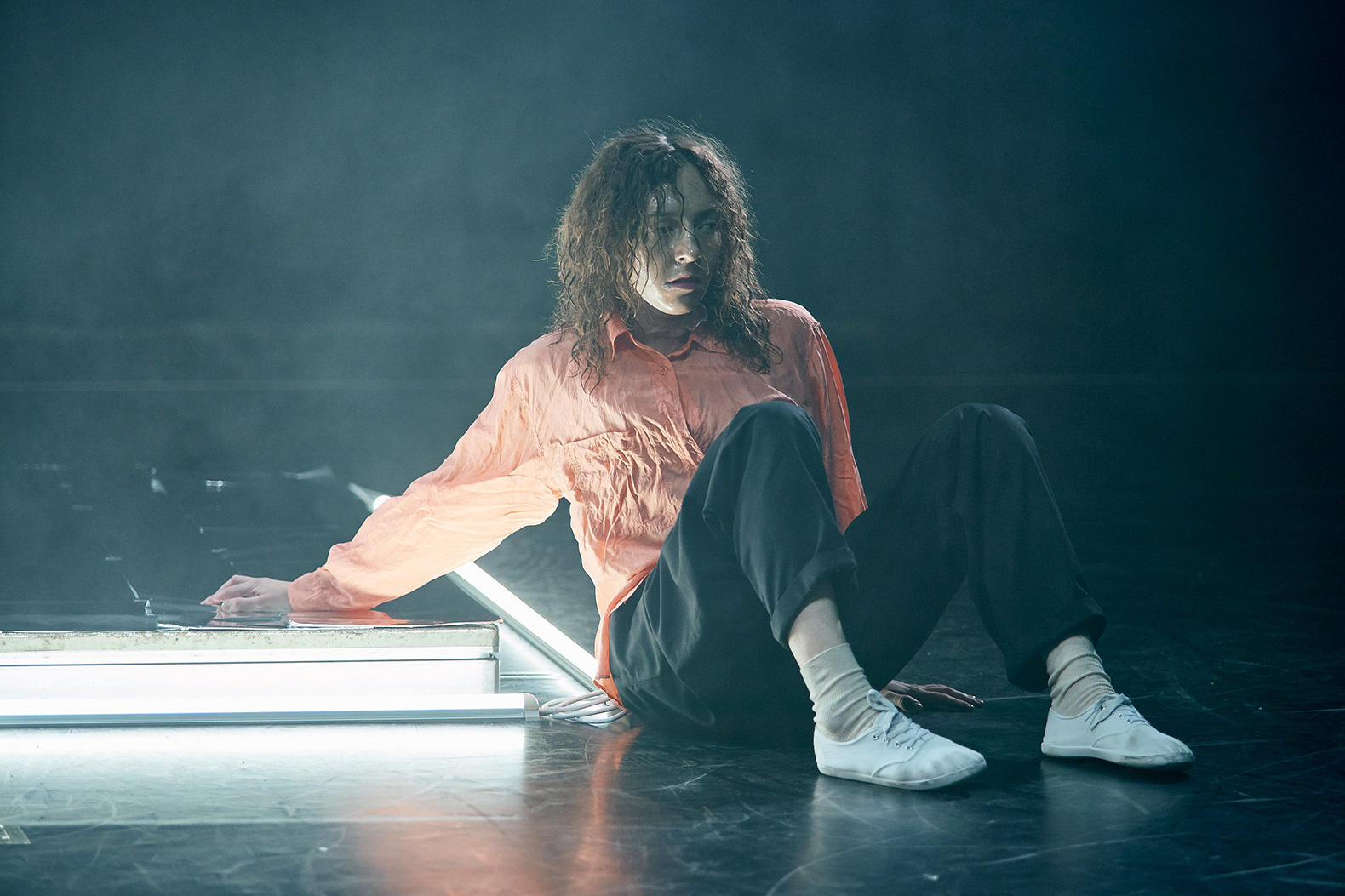 Dance: Antonia Koluiartseva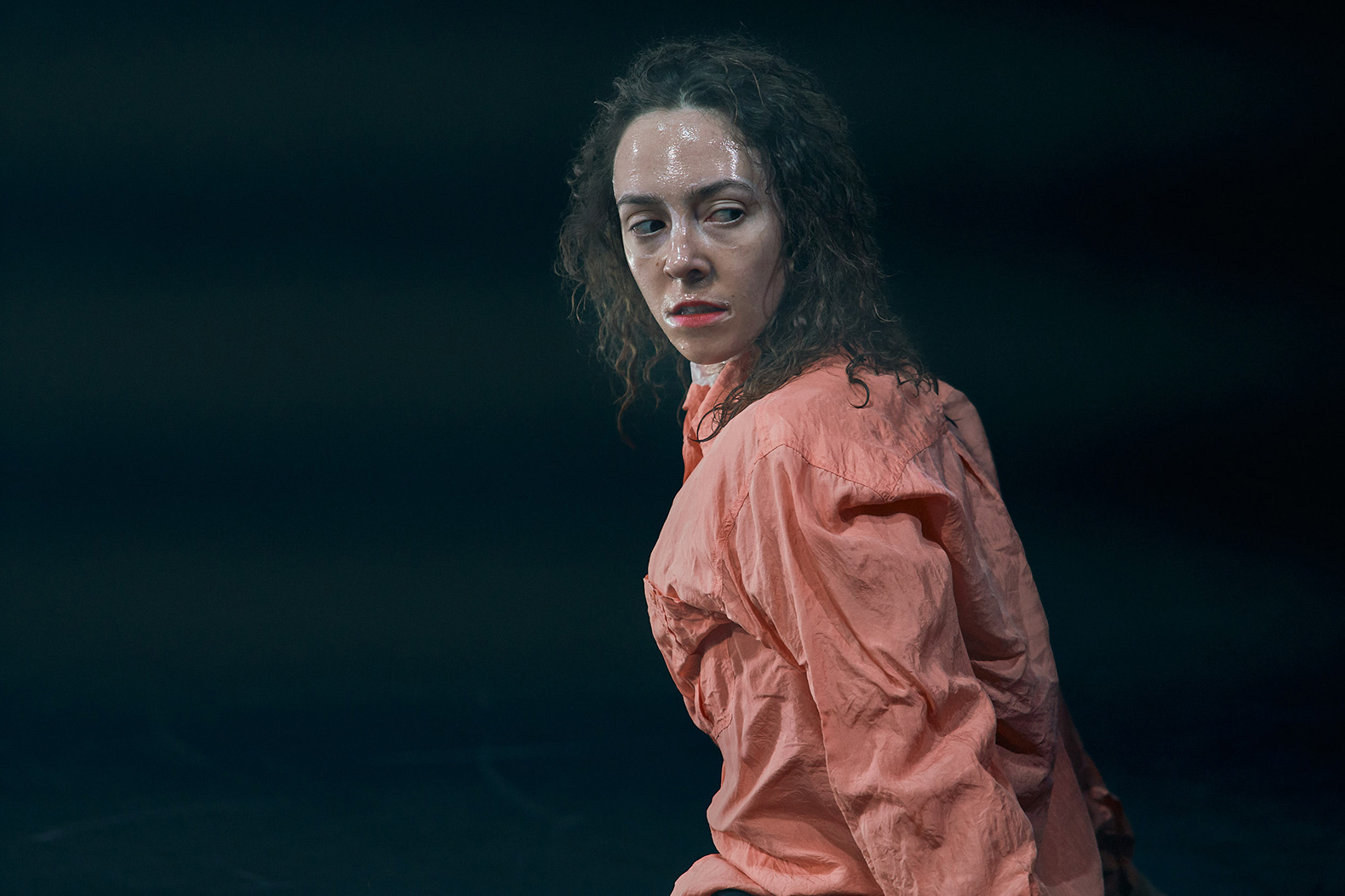 Dance: Antonia Koluiartseva

Our creative process started at the Folkwang University in Essen. In the beginning of UNBOX.ME, we occupied ourselves with fears. The fears that come along with long distance relationships, with proximity and distance. We examine the effect of the participating people. Is there just a digital and bodyless possibility of contact? Do we lose or find, in the virtual world? The needs and viewpoints are often twisted, misunderstandings and miscommunication happen, whether that be deliberate or inadvertent. Our first vision for this piece was to work with a video artist. We planned to simulate a FaceTime-Conversation, by using a life-size projection of the dancer on a screen, which the dancer can only leave by disappearing from it and entering the 'real world'.
Therefore, we invited a composer to our working process, to try various compositions related to concrete situations. During the process, we rethought and transformed our first idea, concluding with the decision to set this play on stage without video projections. We found ourselves more interested in another way of making this complex topic visible without being posterlike. Instead of using a screen, we wanted to create a separate room. Therefore, we place two stands in the center of the space, with neon lights outside, and a light-room-construction imitating the virtual realm. The electric music composition supports, creates the action-packed scenery and atmosphere. The motion here, a solo danced by Antonia Koluiartseva, takes a close look at the isolation, the real loneliness, where the often shallow, virtual communication tries to obscure its artificiality and the conflicts it produces.
Program booklet text
UNBOX.ME – "Hey, it's been a while, how are you? What are  you doing now? Where are you? Do you have time? Can I see your face? Can you see me? Do you hear me?!"
Does it matter to us if meeting each other is only possible in the virtual world, but no longer in reality? If the physical distance increases so much, that we must resort to other means? Do we not stay, above all else, – alone? And how does the state of loneliness transform our feelings? What happens, If we can only create artificial contact, Where can we find safety and protection? We can find different examples of this phenomenon in nature. Insects undergo processes of complete isolation, by building up cocoons in order to grow and reach the next stage of life. Here, a certain level of solitude is essential for further development and the ability to restart. What can we learn from loneliness?
Concept, choreography and contact person: Hakan Sonakalan
Dancer and choreographer: Antonia Koluiartseva
Composition, Music: Marco Girardin
Duration: 20~ min.
Genre: Dance, Performance